Services
Structural
– Install structural components associated with Boiler and Heater installation and repairs.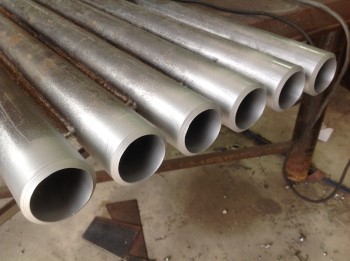 Fabrication
– Boiler and Heater Services Inc. has a fabrication shop. We can accommodate our customers with their fabrication needs. Shop fabrication capabilities include: Tube bending, plate shearing, plate rolling, boiler tube swaging, and more!
Welding
– Boiler and Heater Services Inc. provides Code certified welders to modify, repair, or construct all equipment and systems such as Coded vessels, piping systems, Ethylene heaters, boiler furnace tubes, etc.
Boiler expertise/consulting/project management
– With 40 years of experience in our team, there is knowledge in the erection and repair of boiler, heaters and associated equipment.
Inspection
– Level II NDT certified inspection, hydro testing
Maintenance
– Boiler and Heater Services Inc. Services, Alcoa Aluminum, NRG Energy, and Entergy. We bend tubes, provide code welding services, change out ruptured tubes, roll tubes and install components related to boiler and heater construction and repairs which includes HRSG Units.